R&R Games has announced four new titles, including a European-style strategy game, two board games and a children's game, all slated for release on May 15.
In Dom Pierre, players compete to dominate the production of the new sparkling wine that emerged towards the end of the 17th century in the Champagne region of France. Using an action selection mechanism, they must cultivate the grapes, send them to the presses and market the resulting wine while managing and improving their vineyard.
The game includes 1 main board, 1 prestige board, 4 player boards, 51 "grape" tokens, 1 cloth bag, 32 wooden tokens, 36 worker pawns, 90 tiles, 90 tokens, 28 coins and 109 cards. The game is intended for 2-4 players, ages 13+, and takes approximately one hour to play. The MSRP is $59.99. It was designed by Rola & Costa (creators of Coffee and 6 Castles), and features works by James Churchill and Olivier Fagnere.
R&R financed the production of Dom Pierre thanks to a Kickstarter campaign in January that attracted $43,552 in pledges from 715 backers (an average of $60.91 per backer).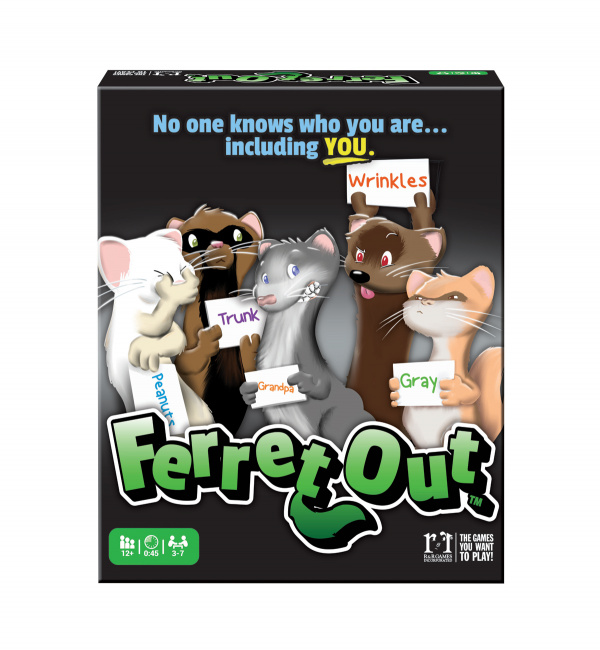 flush out is a social deduction-style board game that introduces a twist: players don't even know their own secret identity. Their identities are only revealed at the end of the game, after all cards have been played.
This game for 3 to 7 players, ages 12 and up, lasts about half an hour. MSRP is $29.99.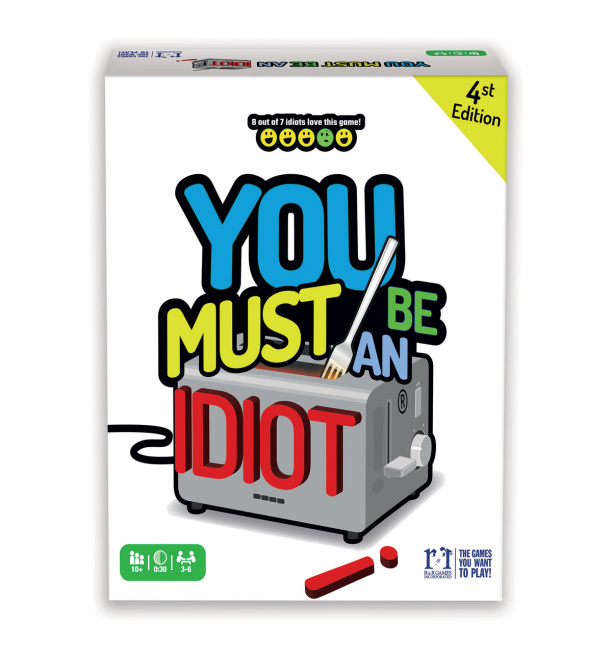 An updated and improved version of R&R's 2005 title, You must be an idiot transforms trivia games by randomly assigning certain players the role of "idiot" each round. "Non-idiots" earn points by giving correct answers and identifying "idiots", while "idiots" try to avoid being revealed.
You must be an idiot supports 3 or more players and is recommended for ages 10 and up. The games last about 45 minutes. MSRP is $29.99.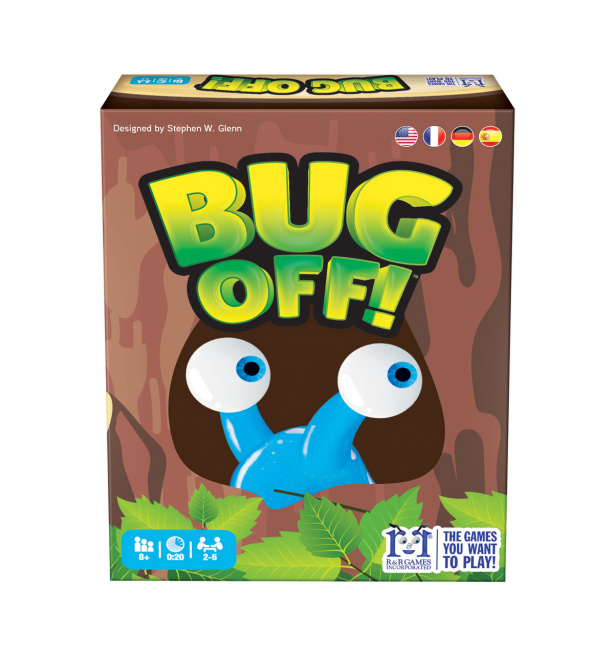 Disable! offers games of chance for children and families. Players try to gather the best possible collection of bugs by gathering cards and successfully holding them. For 2 to 5 players, from 8 years old, the games last about half an hour. MSRP is $14.99.
Last summer, R&R released the fantasy board game Witch Stone (see "R&R Games will release "Witchstone" by Reiner Knizia and Martino Chiacchiera").