But as important as the environmental motivation for their work is, they realized there was another potential benefit to regenerating the land: it can produce more distinctive wines – wines that tell a clearer story of the country in which they live. are cultivated.
Snow worked with international wine consultant Ken Chase, a longtime friend and colleague, to research how the microbial population of specific vineyards and regions, particularly yeasts in the soil and on vines and grapes, can bring distinctive flavors – characters that we associate with the terroir – to the wines from these sites.
A growing body of research around the world also shows that the type of agricultural and land management practices followed at Baddaginnie Run help to improve the health, diversity and resilience of this vineyard microbial population and enhance this expression of terroir.
In 2019, Winsome, Snow and Ken decided to put this research into practice. Most of the grapes harvested each year from the Baddaginnie Vineyard are sent to be made under contract by leading local winemaker Sam Plunkett in Seymour.
But in 2019, they also saved a parcel of Shiraz grapes and turned it into wine at the vineyard, allowing wild yeasts to initiate fermentation, rather than commercial cultured yeasts, as most winemakers do. Australians.
The result is fascinating: tasted side by side, the spontaneously fermented wine stands out clearly from the wine made from the same grape offsite.
For Winsome and Snow, it was particularly exciting. As well as producing what they describe as the best wine they have released so far, the exercise was a heartening validation of all the efforts they have made to regenerate the landscape here over the past four decades.
Baddaginnie Run Tasting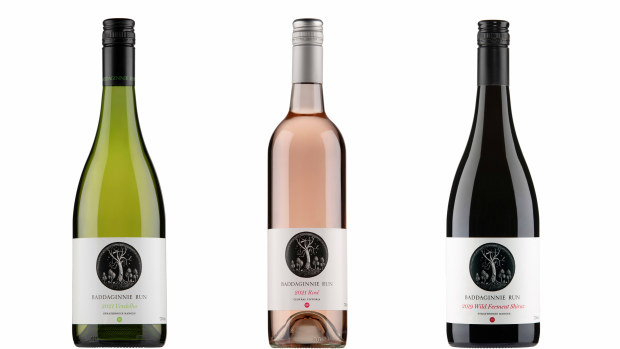 2021 Baddaginnie Run Verdelho [Strathbogie Ranges]I have to admit that Verdelho is generally not one of my favorite grape varieties. I find that its inherent golden tropical fruit flavor can be a bit overdone if not handled carefully by the winemaker. This, however, is a very good white wine. Yes, there's a lot of pineapple scent, but it's balanced by delicious, savory and complex textural qualities. Like all the wines reviewed here, it's also a great value. $22
Baddaginnie Run Rosé 2021 [central Victoria]Made from Grenache grapes, gently pressed and cold fermented, this is a very fine, very pale, crisp and dry rosé, with crisp berry flavors that jump on the tongue and a slightly spicy, slightly grassy complexity. It would be delicious with a fish stew, and it's also great for watching the sun go down from the veranda. $25
Baddaginnie Run Wild Ferment Shiraz 2019 [Strathbogie Ranges]I tasted this in a blind range that also included the "standard" Baddaginnie 2019 shiraz (made by Sam Plunkett in Seymour). This latter wine is good, with lots of bold plum fruit and good earthy tannins. But I was more drawn to that, the wine fermented with ambient yeasts in the vineyard. There is liveliness, a youthful expressiveness of the fruit and a beautiful harmonious flow of tannins. Delicious Syrah. $30
baddaginnierun.net.au