Social media weather memes are certainly doing the rounds lately, but my favorite has to be the split-screen image of a BBC weather map from the late 1970s or early 1980s, and the the other side is a heat summation map of the UK from the BBC from the last sweltering week of July 2022. The historical and dated hot summer map has a handful of 33, 34 and even a few 35 degrees Celsius temperatures with small naive sun icons in cheerful style. On the other side, the modern heat map represents something terrifying that you might see in the Mad Max movie explaining that death from heat stroke is almost certainly imminent.
Now, I'm not trying to go down the rabbit hole of climate change or global warming, but simply point out the evolution of the dominant representation of everyday risk and adversity that has amplified the national "panic culture" in the UK, especially since the start of the Covid -19 pandemic. As the elders quickly point out, "we used to call it summer when now it's called the climate crisis".
There is of course no middle ground, because until Covid arrived talking about the weather in polite British social society was so commonplace as to be a national pastime. But finally, the weather has now been joined by the "Covid conversation" that it is perfectly acceptable to engage with strangers, in delicate situations, with your taxi driver, your work colleague, or when you have just need to make unnecessary chatter.
But the analogy of temperature also concerns perception and relativity. What happened before and what is happening now and how we reacted and how we reacted now are completely different. Over the past few weeks I have had the pleasure of hosting and being in the company of two massive personalities from two of the great new world wine families, namely Bruwer Raats and Adrianna Catena.
Bruwer Raats joined us in the UK after a rigorous tour of the Netherlands and made his first appearance in the wine trade in London since late 2019. The occasion was based on both the launch of the new Eden High Density Single Vineyard Chenin Blanc 2021 and on the Eden Cabernet Franc 2020 as well as the highly anticipated release of the downgraded MR de Compostella in the form of the Raats Jasper Red Blend 2019.
For Adrianna Catena it was less of a trek, as Laura Catena's younger sister she actually lives in the UK at Kentish Town in London and is well aware of the comings and goings of London's fine wine world. . But the commonality, of course, was centered around the elegant premium red Cabernet Franc grape. Cabernet Franc you will ask? Surely you mean Malbec, because the Catena family has been the world leader in premium single-vineyard Malbec since the early 2000s?
But Adrianna's own vineyard project, El Enemigo, is a more romantic take on the winery. The concept was born in September 2009 when Alejandro Vigil, Catena's resident chief winemaker, and Adrianna Catena were returning from the Argentine Embassy in London, where his father Nicolas Catena had just received the Decanter Man of the Year Award in 2009. Adrianna, a Historian with a degree from Oxford University, and Alejandro, a soil engineer, spoke about their shared love for philosophy, wine and history – and so they decided to create wines together as reflection of this common passion. Not that their adherence to tradition means they stay within its bounds, as following the status quo was never El Enemigo's intention.
Beginning in the early 2000s with a core range of high quality single varietal wines made from Chardonnay, Malbec and Cabernet Franc, the range was soon joined by a prestige cuvée called the Gran Enemigo, which was shaped around a blend of Malbec, Cabernet Franc, Cabernet Sauvignon and Merlot. But now, more recently, the range has expanded again to include a range of three single-vineyard, single-terroir Cabernet Franc red reserve wines that all also include 15% Cabernet Sauvignon. Chacayes, Agrelo, El Cepillo and Gaultallary represent the pinnacle of Cabernet Franc production in South America, and surely, with wines from producers like Bruwer Raats' Raats Family Wines Cabernet Franc and his Raats Eden High Density Single Vineyard Cabernet Franc, must also be ranked alongside some of the best iconic Loire Cabernet Franc reds such as Clos Rougeard, Thierry Germain and Sylvain Dittiere.
My first comment to the two owners at the start of both tastings was that they must have been very brave to put so much time, energy and investment into wine lines that relied so heavily on the "wow" factor of Cabernet. Franc. Not wanting to have a selective memory, it was not an easy variety to sell in the early 2000s or even after 2010, until finally something in the global wine tectonic plates shifted to open the door to the Cabernet Franc at the top table, along with more commonly accepted Grand Vin varietals like Merlot and Cabernet Sauvignon.
But fortunately, we are in a new space and a new time where a new generation of wine drinkers has far fewer preconceived ideas about what should and shouldn't be good and what should be great. Their palates are open to advice, open to suggestions, and their tastes are unshaped by past decades of what came before them. It is in this context that we are able to try and appreciate and reflect on the best Cabernet Franc wines from around the world, including the following:
Gran Enemigo Chacayes Cabernet Franc 2018, 13.5% Abv.
Aromas of dark, dark, deep black fruit with hints of blood orange, earthy cassis and a fresh, elegant creamy texture with real finesse and elegance with lovely sweet fruit complexity. 96/100 Greg Sherwood MW
Gran Enemigo Agrelo Cabernet Franc 2018, 13.5% Abv.
Intriguing and exotic with fabulously fragrant aromas of red and black berries, pomegranates and red cherries and milk chocolate. Smooth and dense, yet beautifully silky in texture with pronounced sapidity, fresh, creamy dark fruit, graphite spice notes and liquid minerality on the finish. Very classy. 96+/100 Greg Sherwood MW
Gran Enemigo El Cepillo Cabernet Franc 2018, 13.5% Abv.
An expressive style with more exotic notes of inky dark berries, iodine, cedar spice and salty cassis. Full and ample on the palate, the texture is soft and chalky with hints of graphite but still so soft and voluminous…as if filling the mouth with a black cherry and blackcurrant flavored cotton ball. Notes of creamy chocolate mocha spice add extra interest. 95/100 Greg Sherwood MW
Gran Enemigo Gualtallary Cabernet Franc 2018, 13.5% Abv.
An incredibly complex range of aromas with saline dark berries, kelp, iodine and hints of coffee beans and mocha spice. The wine combines sumptuousness, freshness, bulky weight with textural complexity and elegance combined with noticeable power and depth. Fabulous balance makes this a truly versatile great wine with class, pedigree and precision. Very special indeed. 97/100 Greg Sherwood MW
Not to be outdone by Argentinians, Bruwer Raats' fabulous new Eden Cabernet Franc 2020 was presented in the UK for the very first time internationally and once again set a solid quality benchmark. which all other South African producers should aspire to when it comes to Cabernet Franc.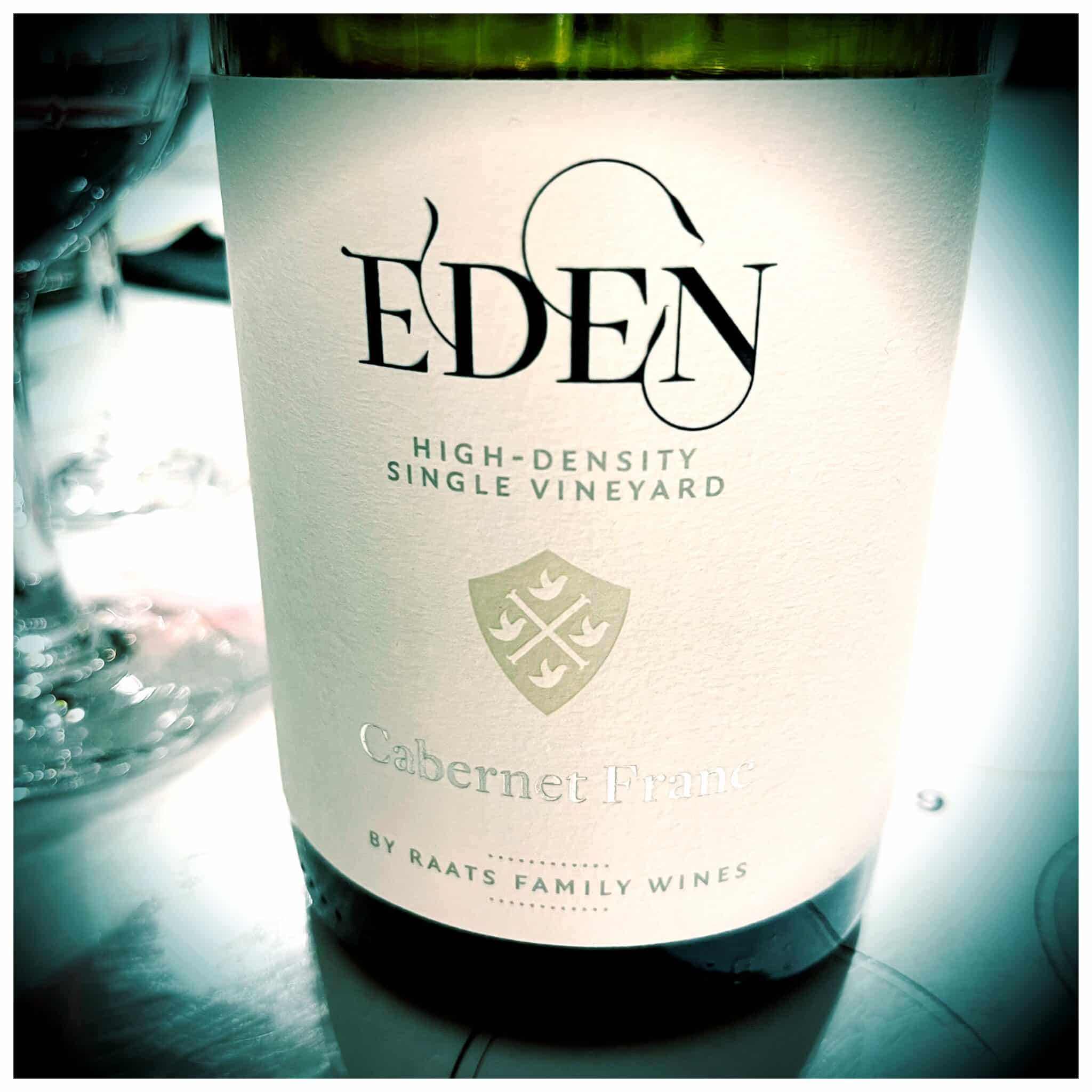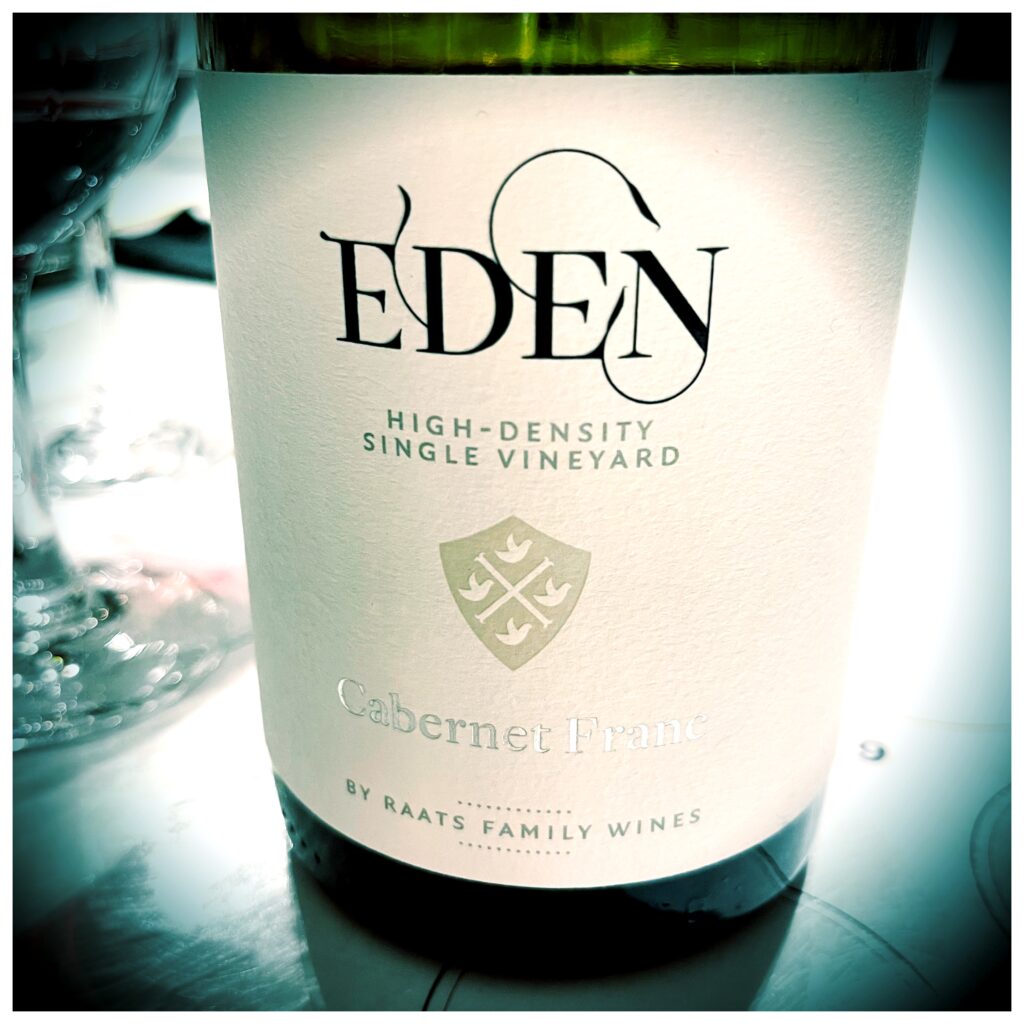 Raats Eden High Density Single Vineyard Cabernet Franc 2020, 14% Abv.
The Raats Eden Cabernet Franc is still classic and of impressive quality and this 2020 is certainly no different. The aromas are initially tight and compact at this embryonic stage of development before slowly blossoming into an offering of immaculate purity, precision and wonderfully scented showing notes of violets, lilacs, rose petals, rose musk, of soft sandalwood and subtle notes of creme de cassis, ripe earth and sweet vanilla bean spice. The palate displays incredible linearity of pull with fabulously compact and tight tannins and elegant graphite-laden minerality. This small-production wine flaunts its premium pedigree, exquisitely polished textural elegance and effortless finesse to perfection. There is no doubt that the high density planting gives an extra dimension of intensity and concentration to the wine. Leave this wine for a few more years in the cellar before tasting it over the next 15 to 20 years. (359 bottles produced.) 97/100 Greg Sherwood MW
Beauty may be in the eye of the beholder, but sometimes you just know it's damn hot, and sometimes you just know a wine is just mesmerizing. In recent weeks, we have experienced both of these extremes in the UK!
Greg Sherwood was born in Pretoria, South Africa, and as the son of a career diplomat, spent his first 21 years traveling the world with his parents. With a degree in business administration and marketing from Webster University, St. Louis, Missouri, USA, Sherwood began his professional career as a commodity trader. In 2000, he decided to take a long-term interest in wine by taking up a position at Handford Wines in South Kensington, London and is now Senior Wine Buyer. He became Master of Wine in 2007.