Temperatures hit record highs in July, but what really made us blush were those hot new spirits.
From luxury decanters to "world premiere" spirits, July was not a disappointing month when it came to new product launches.
Keep reading to find out which releases made our heads spin and will likely make room for you on your liquor shelves.
Looking for more beginners in the world of spirits? Check out the best of what came out in June.
---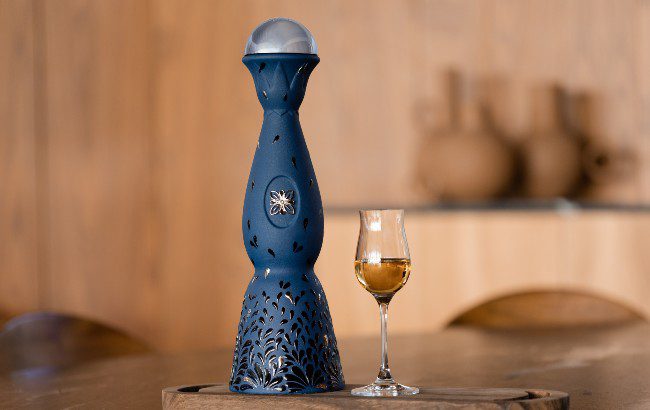 An extra fancy pepper mill or one of the most beautifully designed Tequila bottles ever? Of course, it's the latter. Clase Azul is known for its exceptional decanters, and for its 25th anniversary the brand has pushed the boat out with this limited-edition bottling, created as a nod to the brand's "distinctive and beloved" icon. " Clase Azul Tequila Reposado.
The carafe is the first in the brand's portfolio to be fully painted in its distinctive cobalt blue. Each is decorated with 25 feathered designs, one for each year in Clase Azul's history, inspired by floating dandelion seeds painted in platinum.
The Tequila itself is just as lovely, offering woody notes with hints of caramel and vanilla, followed by a spicy cinnamon finish with a hint of agave syrup.
---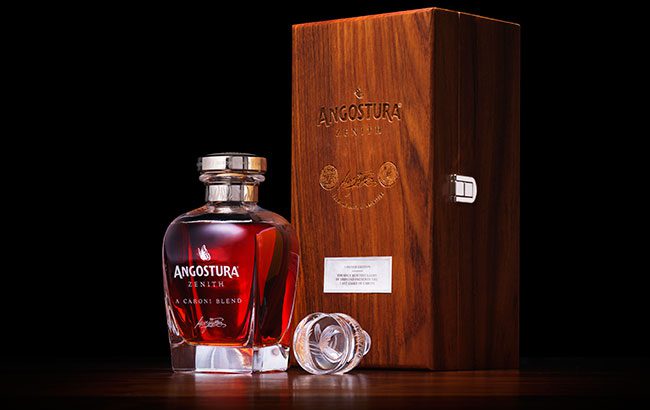 This limited edition expression, made with a rare liquid from the closed Caroni distillery, is Angostura Zenith. It contains Caroni's latest molasses, so it's a big deal, combining liquids from the Caroni and Angostura distilleries, including a blend of 20-23 year old Caroni rums.
Anyone able to get their hands on one of the 195 bottles will pick up aromas of tropical mango, pineapple, lime zest and dark brown sugar, while on the palate flavors include caramelized sugars, caramel butter, banoffee pie, allspice, fresh ginger and lime. zest. The finish is said to be long, round and complex, giving way to pepper and woody oakiness.
---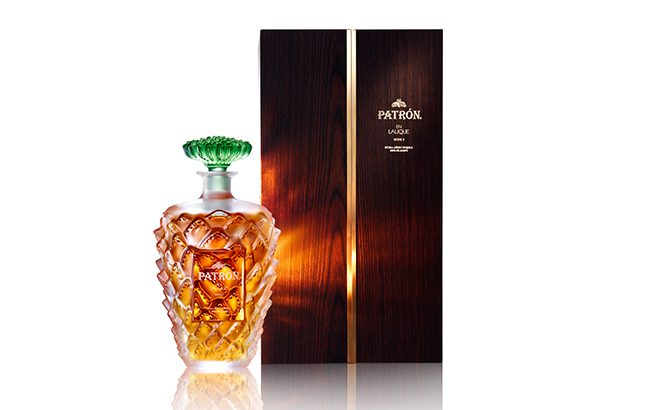 Among the finest decanter news, Patrón launched the third bottling in its collaborative series with luxury glassmaker Lalique in July, designed to represent and celebrate the Blue Weber agave used to make Tequila. Each decanter is handcrafted and individually numbered at the Lalique factory in Wingen-sur-Moder, Alsace, France.
The brand's master distiller, David Rodriguez, used 14 rare extra añejo tequilas, each aged for up to eight years in French and Armagnac barrels, to create the amber liquid contained within, which features hints of spices, dried fruits, sherry wine and intense wood.
---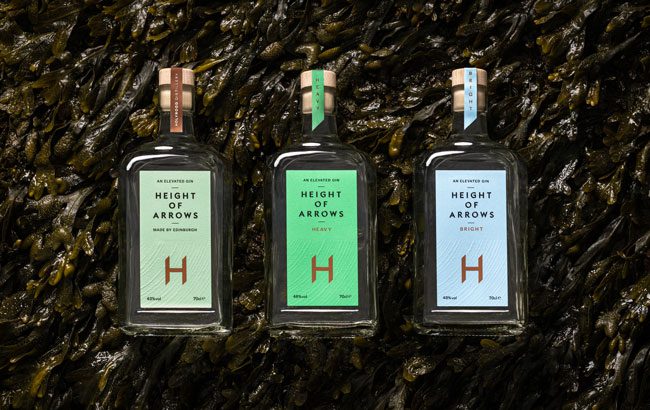 Edinburgh-based Holyrood Distillery added two gins to its Height of Arrows juniper range in July, one called Bright and the other Heavy.
For both expressions, juniper has been manipulated to create a pair of complex gins, each offering a new drinking experience for gin drinkers and connoisseurs.
While Height of Arrows Heavy is the "darker and deeper" variant of the pair, made by roasting juniper to extract more flavor, Height of Arrows Bright uses three times as much juniper as the original Height gin. of Arrows, focusing on the "innate" aromas of the berry. The use of multi-shot distillation further concentrated the flavor of the botanical.
---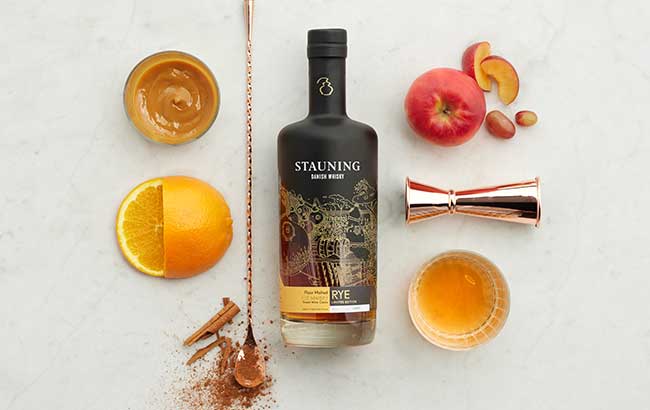 Danish whiskey makers at Stauning haven't been shy about experimenting with their casks, and this limited edition rye whiskey aged in sweet wine casks is the perfect example.
This new whisky, made from Danish ground malted grains, was aged for three years in new American oak barrels, followed by a two-year maturation in Marsala, Gewürztraminer and Romandalo sweet wine barrels. The result is a combination of fruity and sweet notes, designed for drinkers "seeking innovation in whiskey making". Many are likely to pick up notes of rye grains, ripe fruit, dark caramel, malt, vanilla, cinnamon and pickled ginger.
---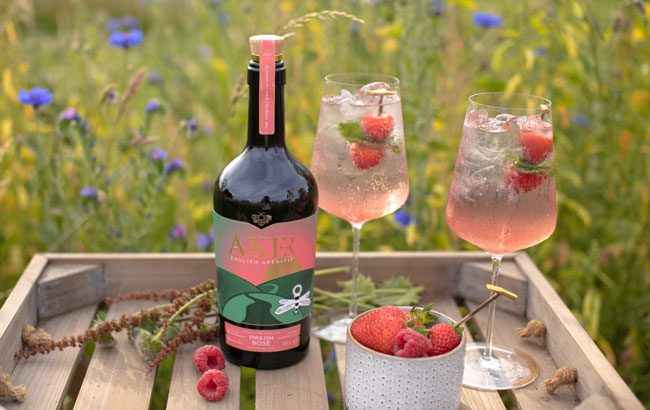 Two of England's biggest producers, Capreolus Distillery and Chapel Down, came together in July to launch this dewy-hued English rosé aperitif.
The liquid is made from a combination of rosé wines from the Chapel Down winery in Kent and raspberry brandies from the Capreolus distillery in the Cotswolds. English botanicals, including flowers, roots and spices, were balanced with wormwood before being distilled with Chapel Down Chardonnay grape skin distillate to further enhance the flavor. Best served in a 60ml scoop over ice in a wine glass, topped with a splash of tonic or club soda. Extra points for a garnish or strawberries and mint from the garden.
---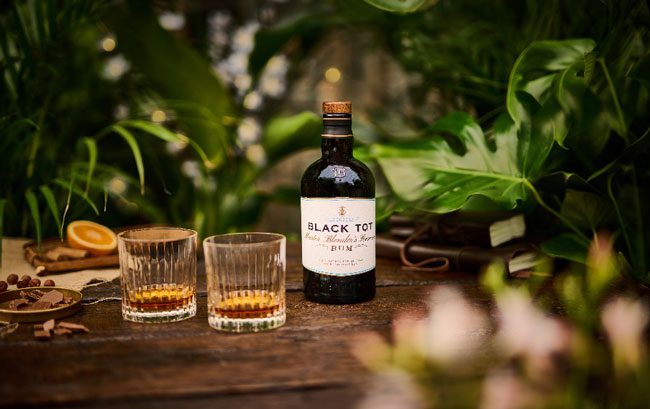 Black Tot Day took place on July 31 and to celebrate, Black Tot Rum, owned by Elixir Distillers, released the 2022 edition of their Master Blender's Reserve.
To create this limited-edition super premium rum, Oliver Chilton, Black Tot's Master Blender, was inspired by historic rums from the brand's collection, as well as the unique flavor profiles they featured more than a decade ago. 'a half-century.
"In the 2022 edition, we sought to accentuate the flavors of the baked banana, chocolate and mocha milkshakes, balanced with classic notes of tobacco, leather and licorice marinade rum. This resulted in a layered and perfectly balanced rum, full of cocoa and spice, which should create a lot of excitement among Black Tot fans," he said.
---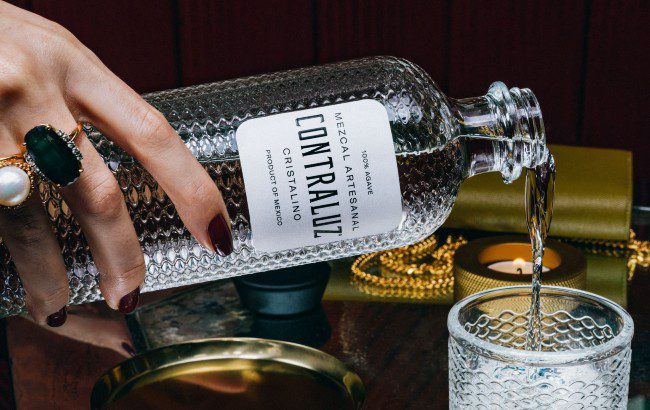 Are you looking for the "first" mezcal cristalino premium and 100% artisanal? That's it.
Contraluz incorporates a filtration process that uses activated carbon to produce a colorless, smooth flavor profile without compromising the spirit's signature taste. Impressive, right? Just wait to taste it.
Recommended neat or on ice, it offers notes of green agave, citrus and light smoke, which are complemented by other notes of vanilla, cedar, honey and dried fruits. Its finish is soft and persistent, balanced by the taste of cooked agave, clove and cocoa.
The textured bottle pays homage to the raw material of mezcal – the heart of agave – and acts as a prism that "celebrates and highlights" the crystalline liquid.
---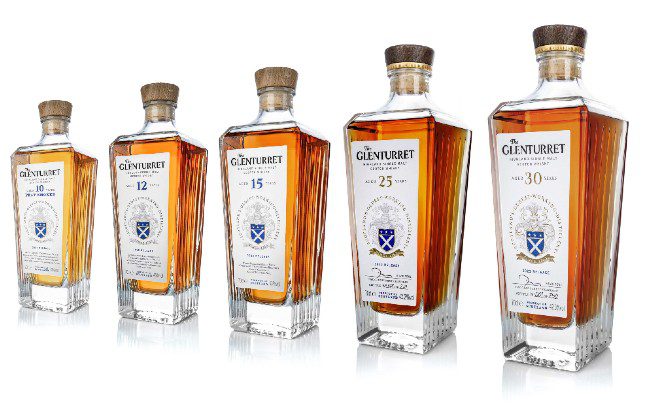 Scotland's oldest working distillery released two limited edition single malts in July, one aged 25 and the other 30.
The launch of the limited editions coincided with the release of the distillery's 2022 core collection, including Triple Wood, 7 Years Old Peat Smoked, 10 Years Old Peat Smoked, 12 Years Old and 15 Years Old.
The Glenturret 41.2% ABV 25 Years Old, limited to 210 bottles, was created from three casks: two European oak casks and a refill hogshead. The association of barrels has made it possible to obtain a "fruitful and rich" whisky. Meanwhile, the 750 bottles of the 30-year-old, each grading at 42% ABV, have benefited from time spent in Portuguese Niepoort oak casks, European Sherry and Moscatel oak casks.
---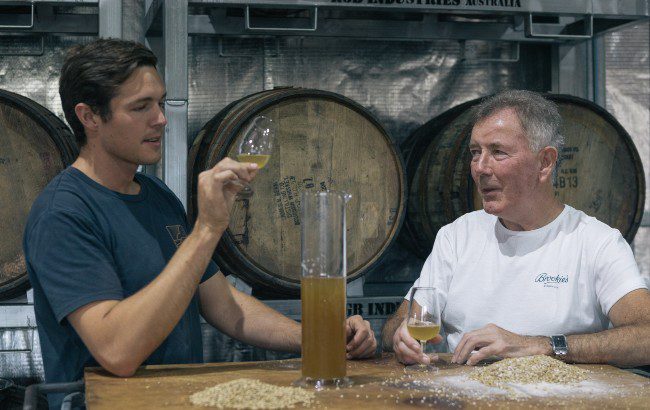 They've been doing some pretty special things Down Under recently, with a standout release being this inaugural whiskey from the Cape Byron Distillery, set on a 95-acre macadamia farm and 30-year-old regenerated subtropical rainforest near Byron Bay.
Cape Byron 'The Original' single malt whiskey is based at 47% ABV and was created by Master Distiller Jim McEwan and Co-Founder and Distiller Eddie Brook, who offer 65 years of distilling experience between them.